13 Reasons You Should Upgrade to Windows 10
13 Reasons You Should Upgrade to Windows 10
Mar. 12, 2020
1. Speed
Startup and more. If you never made the move to Windows 8 or 8.1, you've missed out on one of the best things to
hit Windows operating systems in forever: Fast startup. There are even comparison videos showing that Windows 10
starts up faster on a MacBook than macOS. And the Mac's operating system has long been remarkably fast. Compared
with Windows 7, the newer Microsoft OSes leave the older one at the gates. DirectX 12, the 3D engine that gets game
developers closer to the metal for a new level of immersive performance, offers another speed boost.
2. The Start Menu
Some loud voices in the tech community long clamored for the return of the Start menu after its replacement by the
Start screen in Windows 8. Which is kind of funny, since when it first appeared in Windows 95, the same group scoffed
at Start as too noob-like. Anyway, Microsoft heeded the cries for its return, but gave it a tile-based appendage, so as
not to lose live tile info and so the OS would remain touch-enabled. Since tiles come in various sizes, you can give the
more important apps bigger tiles and the extras smaller ones, which is helpful even if you're using a mouse.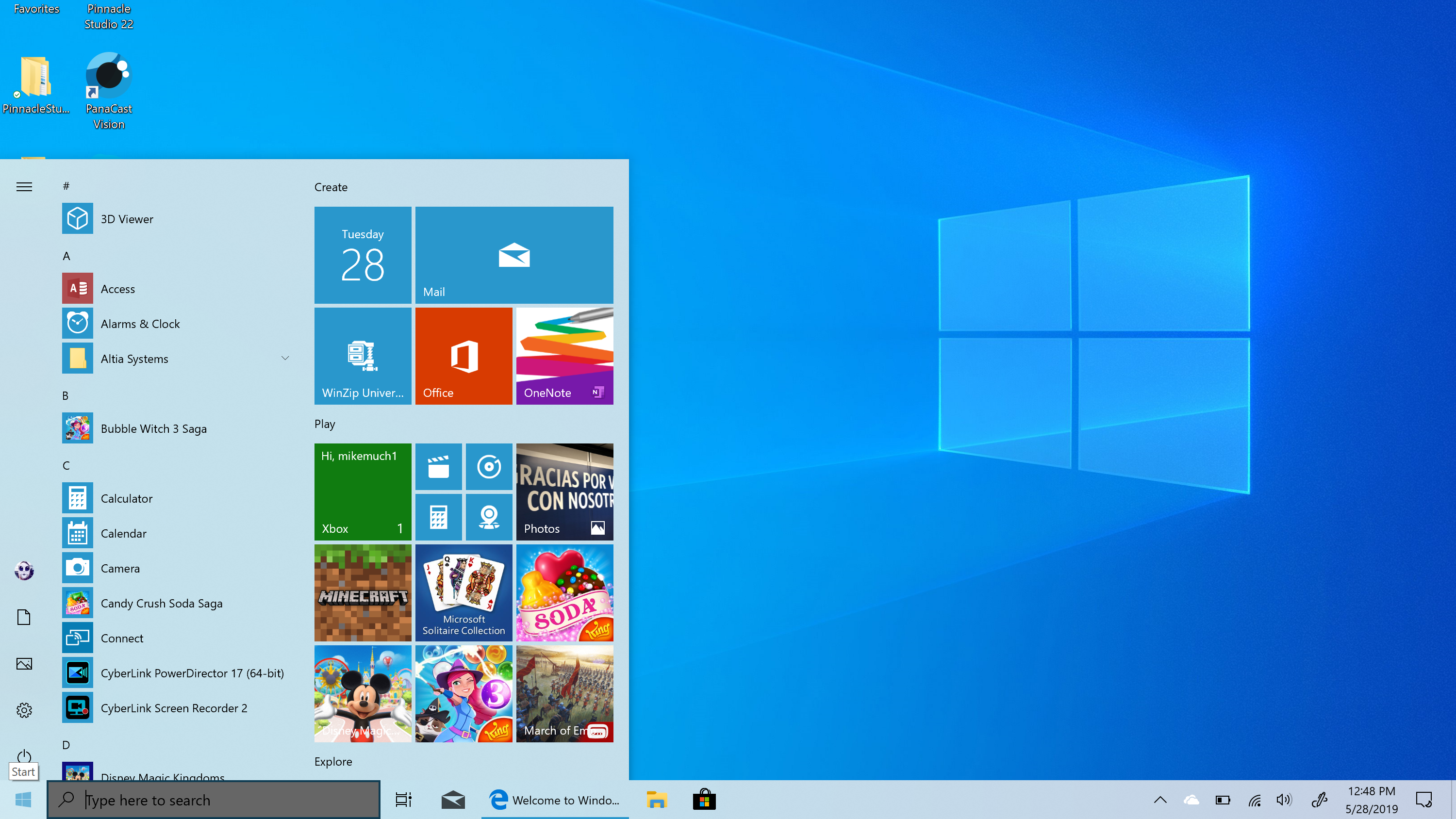 3. Cortana
It's nice to be able to talk to your technology. If you've ever used a smart speaker or talked with Siri, you know how convenient
it can be to interact with your technology hands-free. "Hey Cortana, play music," or "take a note" are just for starters. You can
now shut down (or put to sleep) the PC with Cortana—quite useful after a long day of typing on the computer. Someday I expect
that people will come to appreciate the pleasure of not having to type and mouse-click just to open an app, web page, or to get info.
You can get more specific with reminders that will show up on any device running Cortana—including Androids and iPhones. Cortana
isn't just about voice commands: Her Notebook keeps track of your interests, popping up info such as your favorite sports team scores,
local weather, and even traffic conditions for your commute home. Cortana can even control smart home devices like the Philips Hue
lightbulbs, without the extra expense or ad profiling of a smart speaker.
4. Apps, Movies, and Games
If you still use Windows 7, you don't have an app store. Windows 10 lets you find software you need for large and small tasks, and
you can run apps either windowed or full-screen. These apps run in their own sandboxes, so they're more secure than old-school
Windows apps. They also integrate with the system by offering notifications in Action Center and built-in sharing; for example, a
photo app could share to an Instagram app using a standard share button.
Windows 10 also comes with slicker and more powerful productivity and media apps, including new Photos, Videos, Music, Maps,
People, Mail, and Calendar. The apps work equally well as full-screen, modern Windows apps using touch or with traditional desktop
mouse and keyboard input. Like the OS itself, these apps are periodically updated with new capabilities.
The Windows Store isn't just for apps, either: You can get movies and TV shows for rental or digital purchase, and even shop for your
next Surface computer or Xbox console there. Of course, you'll also find a selection of PC games, several of which can be played on
any device you log into.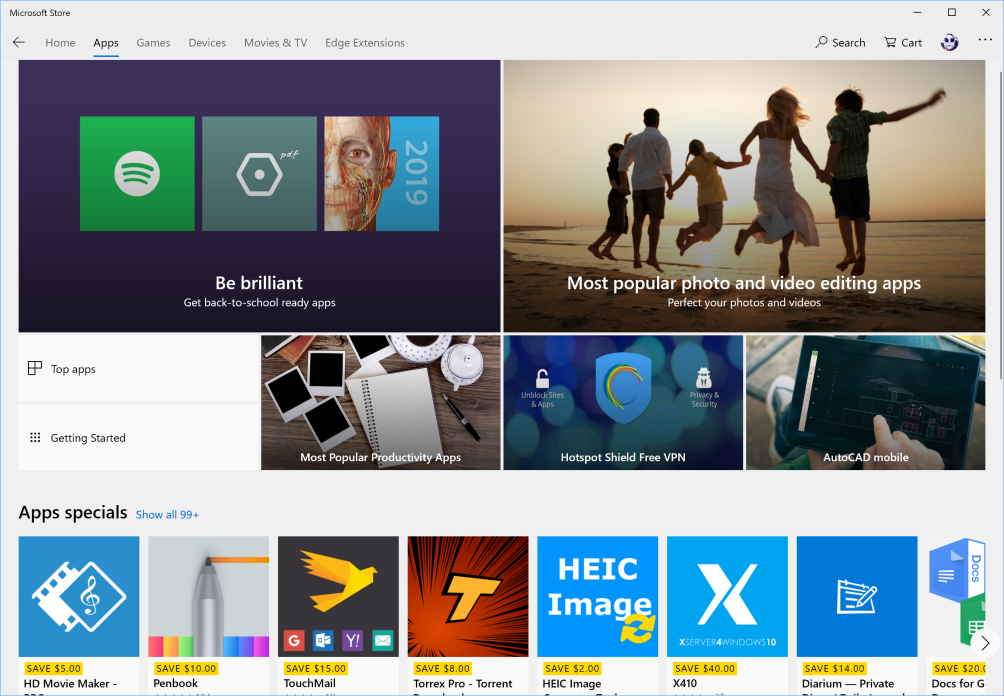 5. Touch
Just about every screen in your life these days is a touch screen—your smartphone, your tablet, even your car navigation system.
So why not your desktop or laptop PC? I've heard the whining about fingerprints on the screen, but why is that more of a problem
than on a smartphone, where a fingerprint takes up a much larger percentage of the surface area?
I've used all-in-one PCs like the Lenovo IdeaCentre Yoga A940, the Surface Pro 7 convertible tablet, and a tower with an Acer T232HL,
and I can tell you that, while touch isn't my primary way to input to the computers, it can be darned convenient at times. The Start menu
tiles and edge swipe-in panels make Windows 10 even better than iOS for tablets in some ways.
6. Action Center
Your smartphone pops up notifications for messages, updates, and even breaking news, so why shouldn't your PC? With Windows 10, it
does. Similar to the macOS Notification Center, the Action Center shows messages from email, the system itself (you've installed an update,
for example), and from apps. You may see a weather warning or a birthday reminder. Windows 7 had a rudimentary notifications feature,
but those system tray notifications went away after a short period and didn't offer much in the way of interaction. And if you don't want to
be bothered by notifications, Focus Assist quiets them for a spell.
7. A Better Browser
No more Internet Explorer. Microsoft Edge modernizes the OS's default browser. That means improved compatibility and speed, as well as
helpful new capabilities like webpage markup and reading mode. Edge has also been shown to be much less demanding on laptop and table
batteries than Chrome.
The current version of Edge will soon be replaced with one using the Chromium browser under the hood, which will make for better compatibility
with websites. We hope Microsoft keeps all its browser's most useful and unique features, including on-page text lookup with Cortana, the built-in
sharing icon, and the slick Fluent design.
8. Security
Windows 10 inherits the Secure Boot feature from Windows 8 and makes it even more secure. This requires that any code that runs right when the
OS starts is signed by Microsoft or the hardware maker. Unlike Windows 8, Windows 10 PCs can be set up so that this feature cannot be bypassed.
Three other security feature for Windows 10 are Device Guard, Microsoft Passport, and Windows Hello. More recently, Microsoft added both ransomware
protection and exploit/threat protection.
9. Virtual Desktops and Timeline
For years, some of the more sophisticated Mac users have found the ability to switch among several virtual desktops useful. Windows 10 finally brings
the capability to Microsoft's desktop operating system. It's easy to use: Just click or tap the task-switching icon next to the Cortana search box in the
taskbar. The task switching view now also reveals Timeline, which shows your browsing and app activities to get you easily back, if you allow it, of course.
10. Xbox App
If you're a gamer, you'll love the integration with Xbox that comes in Windows 10. Not only does the Windows 10 Xbox app let you keep track of your
friends and achievements, you can also stream games from the console to the PC and play multiplayer games from your PC against other players on
Xbox. The Windows Store now eases the process of finding games and purchasing them for use across the PC and Xbox. Currently the app is called
Xbox Console Companion, but Microsoft is working on a new standalone Xbox app.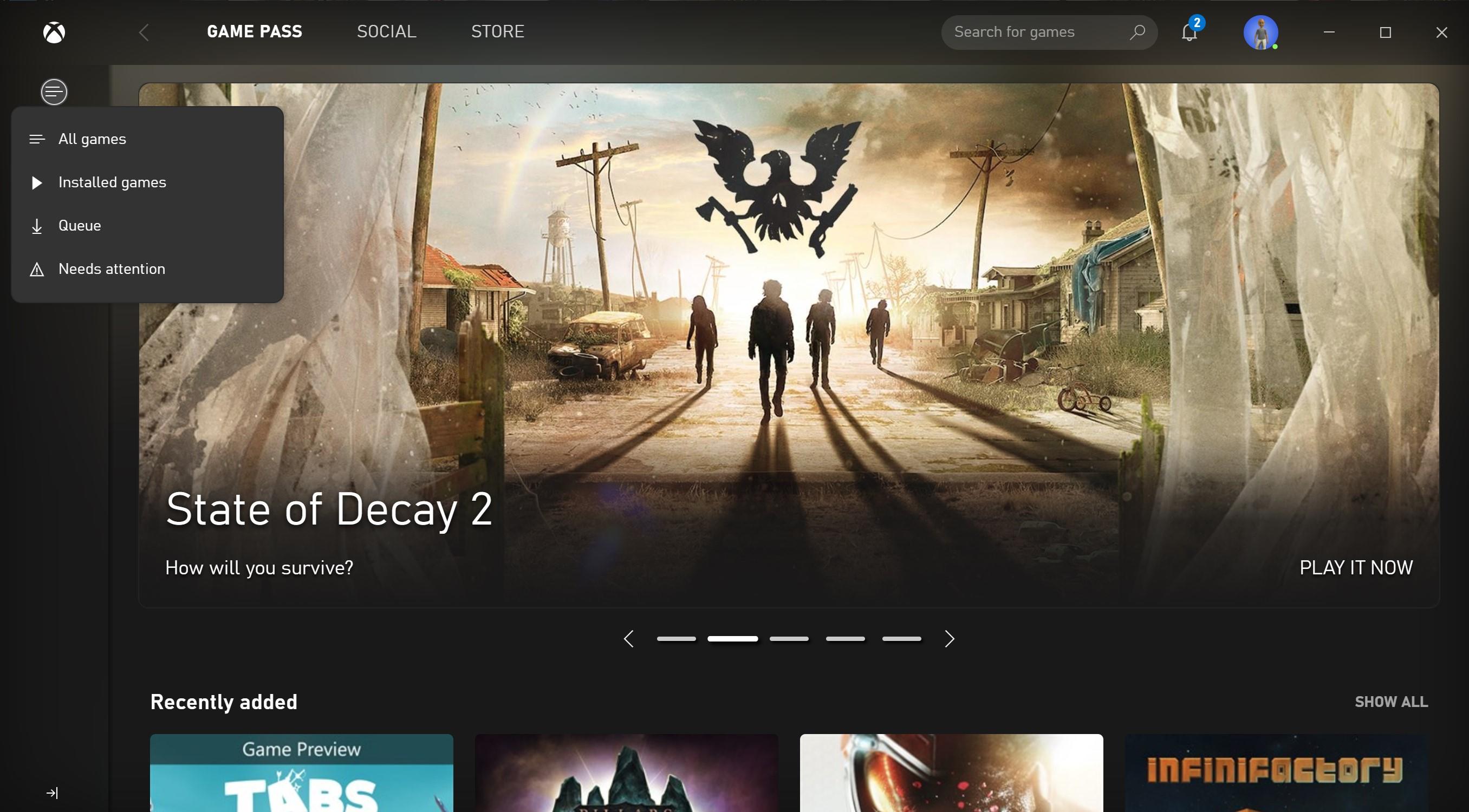 11. Game Bar
Yes, the previous tip was about gaming, but the Game Bar—summoned with Windows Key-G (if not, make sure it's active in Settings > Gaming >
Game bar)—deserves its own entry. This tool lets you snap screenshots, record screen video, control audio sources, and broadcast your gaming
session. It now features separate panels for its various functions: One shows performance specs, including CPU and RAM use; another lets you
chat with fellow gamers, and another has all the audio settings. It's also helpful for capturing non-gaming video clips in Windows 10.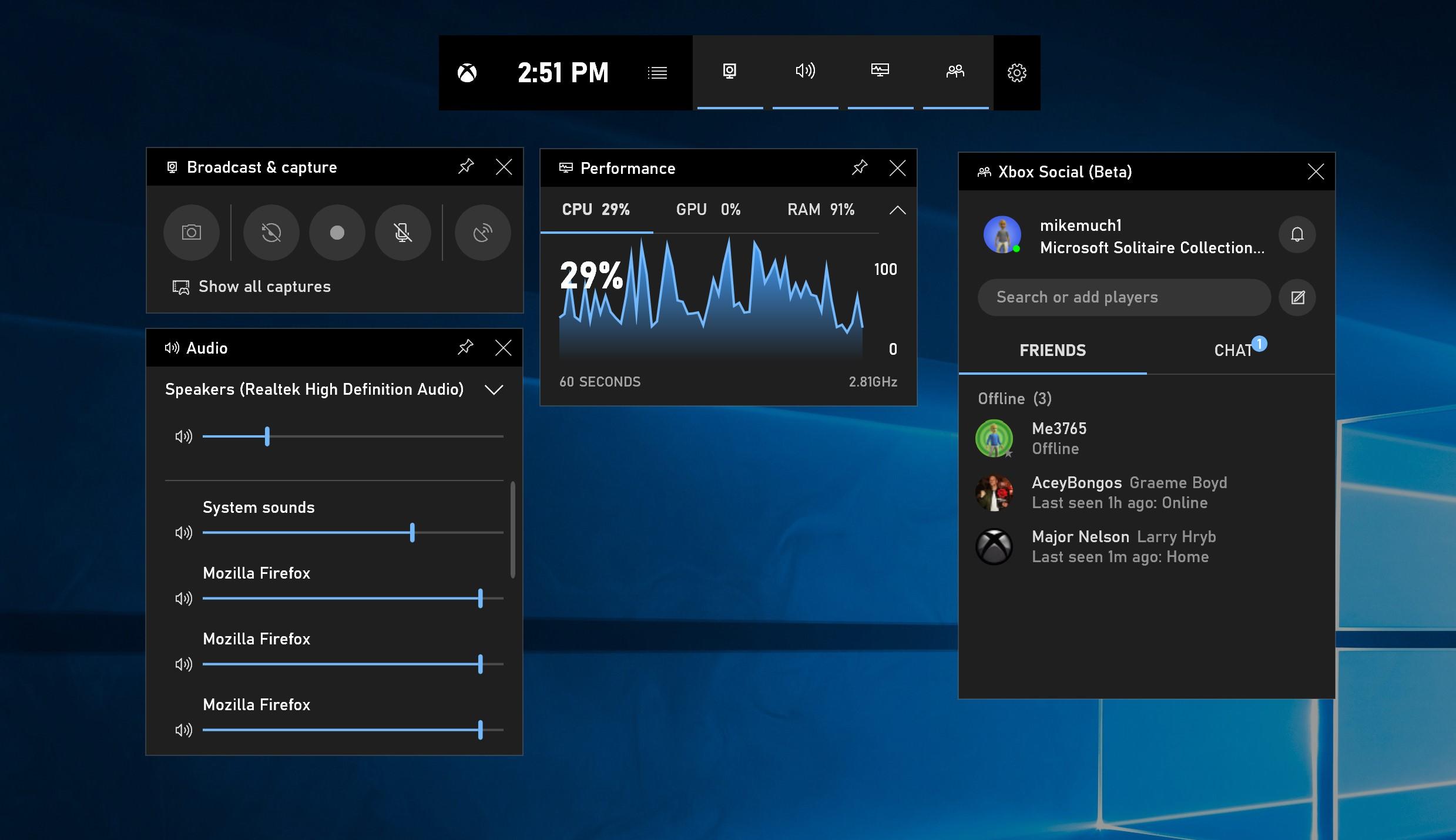 12. Better Screen Capture Tool
Hitting Windows Key-Shift-S now lets you select an area for screen captures, whether that's a rectangular area using the cross-hairs icon, the full
screen, or current window. Once you've snapped the screenshot, you can do basic cropping and markup, and save or share the result. It's successfully
removed my need for third-party screenshot software.
13. Supercharged Copy and Paste Clipboard
One of the newer features in Windows 10 is one I now use every day: Clipboard History. This lets you paste from multiple items you recently copied or
cut (usually with Ctrl-C or Ctrl-X) and works with both text and images. The clipboard is no longer limited to one PC, but your copies can roam to other
devices. You can even pin items you use repeatedly to the new clipboard.
Get all the software products you need from the Bzfuture online retail store for less. Our products purchased from regular sources and some products we got authorized lience. Furthermore, bzfuture will keep updating our stock with everything you need. Don't forget to keep an eye on our newletter for more information.